Can Landlords Evict Tenants in California During the COVID-19 Outbreak?
As the economic effects of COVID-19-related shutdowns spread across California and the nation as a whole, local and state authorities, along with the federal government, are moving to protect tenants. Tenants are asking questions about their rights and want to know how long an eviction will stay on their record, while landlords need clarity on their rights.

Eviction rules have come down from all levels of government, making it difficult to stay on top of the changes and updates. Landlords need to understand their own rights, as well as those of their tenants, to avoid making costly mistakes.
To help guide our clients and others, we have created a guide to help landlords navigate the new and changing waters of tenant relations during this crisis.
The Need for Intervention
In Governor Gavin Newsom's March executive order, he stated that "People shouldn't lose or be forced out of their home because of the spread of COVID-19."
The effects have had powerful and damaging effects on the economy at large and on the individual lives of millions. From March 12 through April 14, over 2.3 million Californiansfiled for unemployment. Many more face unexpected reduction of personal incomes. With millions suddenly unable to keep up, federal, state, and local governments stepped in to prevent potential mass evictions.
Millions of evictions in a short span of time would have placed unbearable strains on state and local governments. They would have been forced to locate or create safe and functional units for families of all sizes. 
Even worse, an increase of millions of homeless individuals and families would have negated California's effective social distancing policies. Those leaving their homes could potentially have picked up the virus and spread it into shelters or other residences taking them in.
Also, if all landlords followed their leases strictly and evicted tenants who couldn't pay rent in April, May, and possibly during the summer, the rental housing market would fall apart. There would be a huge reduction in tenants, which the industry relies upon to generate revenue. Dislocating that base could create long term problems for renters and landlords in the entire region.
Experts agree that the restrictions place significant hardships on landlords. That said, the more immediate public safety need lies in keeping people in their residences when possible.
That said, landlords may still have a situation where they would have the legal right to evict, even during the virus crisis.
Our team can help you to determine if you have the legal ability to remove problem tenants. Call us with any questions. 
The COVID 19 Crisis and Its Effect on Housing
In January, COVID-19 began to demonstrate dangerous effects worldwide. The virus soon spread across the United States, affecting urban areas first, then spreading into the countryside.
By March, federal, state, and local governments had started implementing restrictions on population movements while protecting the economically vulnerable against the impact. Through March into April, federal, state, and local jurisdictions each set up increasing restrictions on evictions for non-payment of rent from residential and commercial properties.
As of the beginning of April, a record 3.3 million US workers filed for unemployment. Millions of others found their workload and paychecks drastically slashed. Congress, state legislatures, city, and county governments have all deliberated on how best to protect the needs and interests of both landlords and tenants.
For the most part, California tenants have added protections against eviction during and, in some cases, after the crisis passes. In some selected cases, however, the tenant may legally be evicted before restrictions get lifted.
Finally, COVID-19 has forced many local government authorities to restrict operations. Dates of expected reopening vary from jurisdiction to jurisdiction
Federal Level Action on Evictions
On March 27, President Donald Trump signed into law the Coronavirus Aid, Relief, and Economic Security Act (CARES Act). This includes a number of important protections for individuals renting certain types of housing covered under the Violence Against Women Act (VAWA.)
VAWA protected housing includes:
Public housing projects

Choice voucher program from Section 8 housing

Project-based Section 8 housing

Section 202 housing for senior citizens

Section 811 housing for those that endure disabilities

Multifamily rental housing under Section 236

HOME program users

Participants in the Housing Opportunities For Persons With AIDS program

McKinney-Vento Act program users

Rural rental housing under Section 515

Farm labor housing under Section 514 and 516

Housing preservation grant programs under Section 533

Multifamily rental housing under Section 538
Those leasing out properties covered under this list are prohibited from filing new eviction actions against those who have failed to pay rent. Landlords must also refrain from punitive actions against renters who can only pay part or none of their rent.
After the moratorium is lifted, landlords cannot evict a tenant for non-payment except with a 30-day notice. These notices may not be issued until after the government lifts the moratorium.
Landlords of VAWA covered properties also cannot issue no-cause evictions in cases where the tenant has experienced trouble paying rent.
For now, the moratorium extends for 120 days from March 27th. Should conditions fail to improve or worsen, however, this could be extended.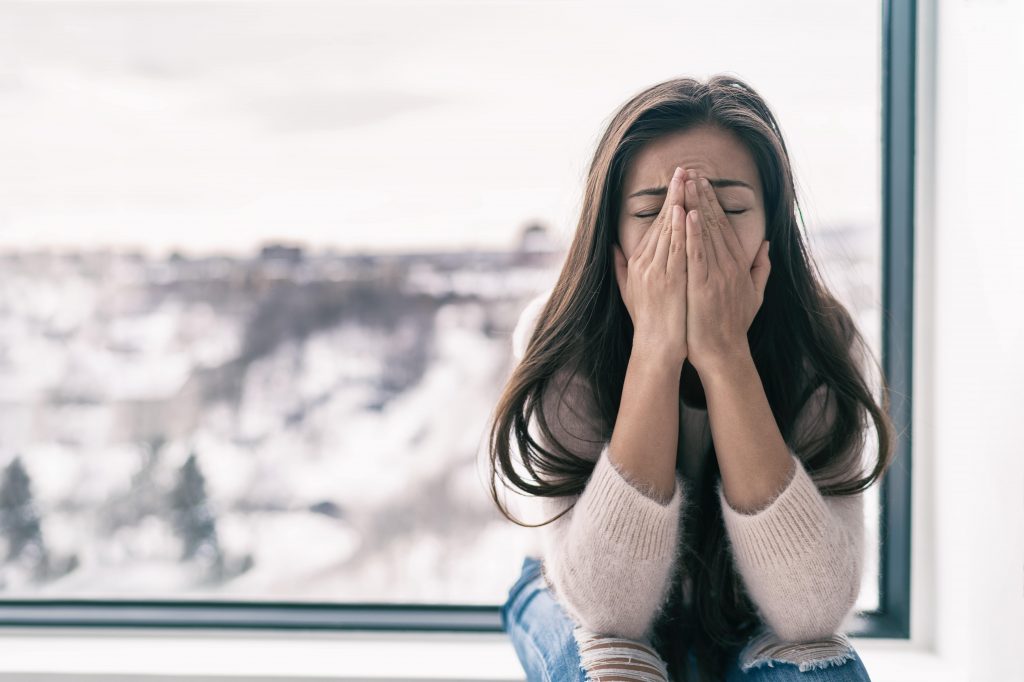 California Eviction Ban Not Fully Comprehensive
On April 6, the State of California imposed a ban on most evictions of tenants by landlords. This followed a strict executive order by Governor Gavin Newsome. This order included the following restrictions and directions:
First, it includes added time for defendant tenants to respond to unlawful detainer complaints. The rule allows for a 60-day period in which a tenant can respond to a complaint based on their not paying rent.
Under the order and subsequent law, the tenant must satisfy the following conditions, however:
The tenant has paid rent in the past.

The tenant notifies the landlord in writing that he, she, or they will not have the rent payment as agreed due to hardships imposed by the COVID 19 crisis.

The tenant must provide documentation showing financial hardship to the landlord.

The tenant has the ultimate responsibility to pay the rent.

Evictions for health and safety reasons alone can move forward.

The eviction restrictions will extend to 90 days after the emergency period ends to ensure that tenants have time to make up rent payments
State rules, restrictions, and legislation may continue to alter landlord-tenant law during and after the crisis.
Local Ordinances and Rules
Cities and counties across California have also passed legislation, regulations, and ordinances to protect tenants during and after the COVID-19 emergency. These developments may include restrictions on rent raises and collection.
City of Los Angeles
On March 27th, the Los Angeles City Council passed an emergency ordinance that was later signed by the mayor. The new rules do the following:
Tenants have 12 months from the end of the emergency in which to make up back rent.

No-fault evictions are outlawed until the end of the emergency.

Landlords are forbidden from evicting tenants due to the presence of unauthorized occupants, banned pets, or other COVID-19 related issues.

Landlords may not charge interest or late fees on back rent.

Landlords must provide written notice of legal protections within 30 days.

Commercial tenants have the same protections, but they only have three months after the end of the emergency to pay back rent.
Also, rental increases on units covered by the Rent Stabilization Ordinance are prohibited until sixty days after the end of the emergency.
County of Los Angeles
Ordinances passed by the County of Los Angeles only have force in unincorporated areas of the county. City ordinances govern what happens within their jurisdictional limits.
County ordinances have established an eviction moratorium that extends retroactively to March 4. It remains in effect until May 31, 2020, as of right now. Events may force changes, though. No-fault evictions, except for health and safety purposes, are forbidden.
They also imposed a temporary rent freeze on rent-stabilized units under county jurisdiction. Owners of multi-family properties constructed prior to February 1995 may not increase rent until May 31, 2020, unless the county extends the moratorium.
San Francisco
On March 23rd, San Francisco issuedits own moratorium on evictions with slightly different rules in place.
Under mayoral order, no landlord may recover possession of the leased or rental property for any reason outside of
Health and safety issues

Threats of violence

Violence committed
Landlords may not evict tenants from their units for non-payment of rent until six months after the end of the emergency. For each to receive the full benefit of legal protections, the landlord and tenant must abide by the following rules:
Every month, the tenant must inform the landlord that rent will not be paid due to the COVID-19 emergency. The tenant has 30 days after the rent payment due date to inform his, her, or their landlord.

The tenant has one week after the rent due date to submit documentation showing that rent cannot be paid.

Landlords are free to extend this deadline.
San Francisco also ordered a six-month grace period starting from the end of the emergency. This grace period is established to allow tenants time to get their rent caught up. Landlords and tenants must follow rules and directions laid out in the order, however.
Landlords may extend the grace period. Additionally, the end of the grace period is when landlords may start the process of eviction, not the eviction itself.
Santa Clarita
The City of Santa Clarita also issued an eviction moratorium.
Santa Clarita's order also runs through May 31, 2020, and applies to both residential and commercial tenants. Also like other jurisdictions, the moratorium may be extended if conditions warrant.
A six-month grace period starting at the end of the declared emergency is also in place. Landlords may not commence eviction proceedings until the end of the period. They may not charge tenants late fees.

The Eviction Process Under California Law
California eviction laws require that landlords follow a specific process to remove tenants from a rental property.
First, the eviction must take place in response to a legal cause. Legal causes include property damage, violation of the lease, and non-payment of rent.
Tenants may also face eviction for staying beyond the end of the lease and refusing to leave. Also, when tenants are asked to leave for a valid reason and refuse to leave, landlords may open eviction proceedings.
Landlords can file eviction lawsuits, also known as unlawful detainer suits, in the state Superior Court of the jurisdiction of the rental or leased property.
They must first file a complaint and summons with the court. A complaint must lay out the facts of the case from the perspective of the plaintiff, who is the landlord. The court will issue a summons to the lessee. He, she, or they must respond within the indicated time period or lose the lawsuit automatically.
Next, the court schedules a date for a trial in front of a Superior Court judge. The tenant then will get a copy of the complaint and the summons. Tenants who receive summonses have five days to file a written answer from the day they receive the summons.
Tenants must attend the hearing or risk losing the case to a judgment of the court.
Landlords must also fulfill their side of the lease agreement to obtain a lawful eviction.

The lease must specifically identify the property as well as the rental price.

Every adult tenant should be listed.

The lease must specify exactly what repairs the landlord has the responsibility to make.

Security deposit information must also be specific.
Making sure that you have the documentation and the law on your side is more crucial than ever since the economic dislocations of COVID-19. Evictions will be extremely difficult even when the emergency subsides and the grace period ends.
Reach Out To Express Evictions Today to Learn More!
Contact us today to get more information about all of the changes in California's eviction laws. Our professional and friendly staff understand eviction issues and can answer any questions that you may have. We can also schedule you for a consultation.
Our team has years of experience ensuring that landlords' rights are protected. Let's work together to protect your rights as a landlord as we navigate through this crisis together.