Several big American cities, including many in California, have had rent-control policies for decades. In November 2018 Californians will be able to vote on an initiative that relaxes present restrictions on local rent-control laws.
The fact is, rent controls hurt tenants and landlords and do not keep rental costs down overall, says an expert in the field of rent controls, housing and homelessness.
William Tucker, writing for Cato.com, says that controlling rents, though meant to help the poor, "harms far more citizens than it helps, benefits the better-off, and limits the freedom of all citizens."
The referendum, if voters approve it, will repeal a 1995 law called the Costa Hawkins Rental Housing Act. This law, still in effect unless and until voters overturn it in November, sets several measures and limits on how local governments can impose rent control.
Fifteen cities, including Los Angeles, West Hollywood and Santa Monica, have rent-control ordinances. Other California cities with rent controls include San Francisco, San Jose, East Palo Alto and Berkeley. In 1985, San Diego had a referendum offering rent control, but residents rejected enacting such controls in their city by a 2 to 1 margin.
History of rent control in California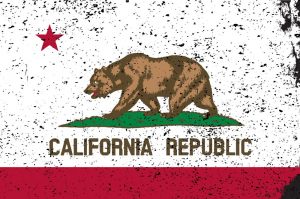 The history of the rent-control movement in California began in 1978. An activist named Howard Jarvis told California residents they could see reduction in rents if they passed the Proposition 13 anti-tax law. Property taxes would be lower, so landlords could reduce rents, Jarvis said.
But inflation was high at the time, and no such reduction in rents happened. So the cities of Berkeley and Santa Monica imposed strict rent controls in city ordinances in response. Political activists Jane Fonda and Tom Hayden lived in Santa Monica and began urging other cities to enact rent controls.
Several other cities enacted rent controls, and now, half of tenants in California are in rent-control municipalities.
If rents are controlled, why are rents so high?
Looking at classified ads for rent-controlled cities, it becomes apparent that there are few units available at moderate prices in those cities, Mr. Tucker says.
Mr. Tucker writes: "Most advertised units are priced well above the actual median rent. Yet in cities without controls, moderately priced units are universally available."
Contrary to lowering rents across a city, rent controls actually drive up rental costs for many units. Policymakers understand that rent controls drive out renters and businesses. So policymakers exempt some housing from controls, which creates shadow markets, Mr. Tucker says.
Rent controls keep rent down for some housing units, but then costs for the rest of the units in a partially rent-controlled market skyrocket. Tenants, who might want to move out of their rent-controlled unit to a more desirable neighborhood, don't move because the rents there would be so much higher.
Massachusetts repeals rent controls
In Massachusetts, rent controls were repealed in 1998. Experts and observers had predicted there would be many evictions and hardships for renters if controls were repealed. But the catastrophe did not happen to renters. And from this Mr. Tucker concludes that the Massachusetts rent-control policy was not justified and they were right to get rid of it. He says the rest of the country should follow Massachusetts' example and scrap rent controls.
In the 1970s, many cities around the country were discussing enacting rent controls. Boston and some of its suburbs enacted rent control beginning in 1969 to 1971, when inflation was rife.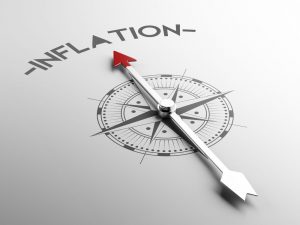 Mr. Tucker writes:
"President Richard Nixon imposed wage and price controls in 1971 on the entire country, freezing all rents in the process. Many cities retained rent controls, eventually making them permanent, after wage and price controls expired. Washington, D.C. still retains regulations from this period, as do about 125 municipalities in New Jersey, including Newark, Jersey City, and Elizabeth."
By the time of the mid-1980s, across the nation more than 200 municipalities, with about 20 percent of the U.S. population, lived in rent-controlled cities. But inflation eased, and political activism for rent controls subsided.
Some cities have never even experimented with rent control. The cities of Boston, New York and Washington, D.C., have, but other cities did not. Cities without rent control include Phoenix, Houston, Dallas, New Orleans and Atlanta.
And then there was a reaction against rent controls, as 31 states passed laws and constitutional amendments that forbid rent control. But where rent control has been imposed, it is difficult to repeal. Paris and London, for example, have rent-control policies that date back to World War I. Those were meant to be temporary measures.
Repealing Costa Hawkins
The repeal of the Costa Hawkins Rental Housing Act would remove some restrictions for the 15 California cities that have rent control and allow other cities to pass new rent controls. Costa Hawkins has four main requirements:
The law says single-family homes and condominiums are exempt from rent-controls.
The Costa Hawkins law disallows cities from mandating rent controls on units built after February 1995.
The law also disallows cities from updating date-of-construction provisions in ordinances that were in effect when the law was passed.
And last but not least, the law protects landlords' rights to raise the rent to market rates after a tenant moves out.
If the law were repealed by the statewide referendum, not much would happen right away, according to California Assemblyman Richard Bloom. Mr. Bloom had introduced a bill to repeal the Costa Hawkins law in the Legislature, but his bill failed.
Mr. Bloom says the repeal would just give cities flexibility when they pass ordinances on rent controls. Some cities could make their rent control rules even tougher and prevent landlords from hiking rents to market rates after a tenant moves out of a unit. Other cities might just leave their rent-control laws as they are now.
How could the repeal hurt landlords and renters?
People who oppose repealing the Costa Hawkins law say it puts common-sense restrictions on local laws that have an impact on the state's overall housing market.
In 2016, the Legislative Analyst's Office said allowing rent controls to expand would probably discourage new housing construction because it would depress the profitability of new rental units. This might make the statewide housing shortage even worse.
Further, real estate developers might be discouraged from building new rental housing for worries over any sudden changes in rent-control laws.
The Legislative Analyst's Office says because of California's serious housing shortage, housing costs in the state have been rising rapidly for many years. Consequently, it is hard for many California residents to rent affordable housing that meets all their needs. Many California renters have had to make serious trade-offs to remain in California, the California Legislative Analyst's Office says.
The analysis continues:
"Housing Shortage Also Creates Problems for Rent Control Policies. The state's shortage of housing also presents challenges for expanding rent control policies. Proposals to expand rent control often focus on two broad changes: (1) expanding the number of housing units covered—by applying controls to newer properties or enacting controls in locations that currently lack them—and (2) prohibiting landlords from resetting rents to market rates for new tenants.
The analysis says neither of the two changes is likely to increase the number of rental units in the state. In fact, it says, they would probably discourage developers and contractors from undertaking construction of new rental properties.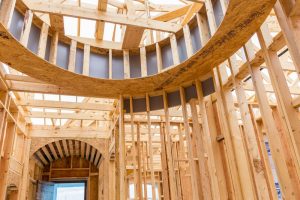 People who would want to move their families to California would find it difficult to get housing they can afford. The analysis says requiring landlords to charge rents at rates below market value would not eliminate competition. "Landlords might decide between tenants based on their income, creditworthiness, or socioeconomic status, likely to the benefit of more affluent renters," the analysis says.
The language of the initiative
Here is part of the wording of the proposition, called the Affordable Housing Act, to repeal Costa Hawkins:
"Section 3. Purposes and Intent.
"The People of the State of California hereby declare the following purposes and intent in enacting this Act:
"a) To restore authority to California's cities and counties to develop and implement local policies that ensure renters are able to find and afford decent housing in their jurisdictions.
"b) To improve the quality of life for millions of California renters and reduce the number of Californians who face critical housing challenges and homelessness.
"c) To repeal the Costa-Hawkins Rental Housing Act."
It further states:
"Section 5. Affordable Housing Act shall be further codified by adding the following section to the Civil Code:
"Section 1954.54.
"(a) A city, county, or city and county shall have the authority to adopt a local charter provision, ordinance or regulation that governs a landlord's right to establish and increase rental rates on a dwelling or housing unit.
"(b) In accordance with California law, a landlord's right to a fair rate of return on a property shall not be abridged by a city, county, or city and county."
Note the wording that local governments can write a law "that governs a landlord's right to establish and increase rental rates on a dwelling or housing unit." If the act passes, governments would be able to compel landlords not to raise rents even after a tenant moves out. The proposition even appears to say cities may say how rents will be set initially.
At the same time, the ballot measure says a city or county cannot impinge on a landlord's right to get a fair rate of return on his rental property, per state law. The law seems contradictory.
Why are people pushing for rent control?
The site La Curbed says: "Supporters say that city leaders should be given the tools to protect tenants in the midst of a severe affordable housing crisis (a recent report from the California Housing Partnership Corporation found a shortfall of more than 500,000 affordable units in Los Angeles alone)."
Simply put, there isn't enough affordable housing in California. In Los Angeles, when housing costs are factored in, about one-fourth of the population lives in poverty, according to a Los Angeles Times opinion piece that is in favor of repealing Costa Hawkins. One-third of the population of Los Angeles pays more than half their income on rent, and because of this a quarter of Angelenos lives in poverty, the writer says.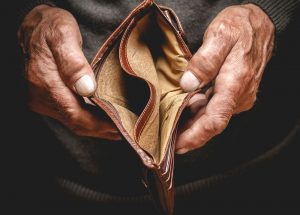 Many other cities have a severe shortage of affordable housing. Supporters of the initiative hope to bring affordable housing to as many people as possible in California.
Does rent control really drive up rents?
But William Tucker says from his study of 18 North American rent-controlled cities, he concludes the advertised rate for apartments are "dramatically higher" than in cities without rent regulations. In cities without rent controls, he says the rents for available rental units are fairer and there is more affordable housing.
That's right, he says rent control causes housing crises.
The reason, he says, is because tenants in rent-controlled units stay in their units for a long time, forcing others to shop in what he calls the "shadow market," where rents are higher. He says rent control "is the cause of the widely perceived 'housing crisis' in rent-controlled cities."
What to do in the meantime?
As you wait for the November election to see if the repeal of Costa Hawkins passes or fails, keep in mind you still have rights as a landlord. Your city or county would still have to pass a rent-control ordinance or other measure if you are not already in a rent-controlled area.
California law is heavily weighted to protecting the rights of tenants, but if you operate your rental business legally, you can still force out bad tenants and attract good ones.
Our site has eviction notices that you can view and download for free. But you can spare yourself the hassle of studying California eviction laws and navigating the complex eviction process by hiring our experienced eviction lawyer and law firm to handle the job at a reasonable price.
We can do all the paperwork and any necessary court filings throughout the eviction process including getting the tenants served with all of the legal documents for a low price. (See our FAQ for what all is covered.) Given how much time and hassle an eviction can entail, hiring our firm will take a large burden off you. Landlords can just hand the case off to us and relax with a sense of relief that they won't have to spend hours on the phone and at the courthouse to get a bad or destructive tenant evicted from the property.
For a complimentary consultation, contact us today.