An unlawful detainer case is a lawsuit heard in California Superior Court whereby a landlord is required to go to have a tenant evicted. Most landlords will be in situations where they find it necessary to evict tenants who are repeatedly late with the rent or not paying at all, who make noise that disturbs the other tenants, or who are destroying property, etc.
The circumstances in unlawful detainer cases vary a lot, but the process for evicting a tenant is usually straightforward. Here's how to get ready for the day your unlawful detainer case is heard in court.
Now that your eviction attorney has served all your papers, including the Complaint and the Summons, and the tenant answers you will file a Request to Set Case for Trial. If the tenant doesn't answer the summons to come to court and get a trial on the merits of the eviction, then the landlord automatically wins by default.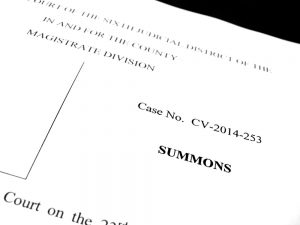 Unlawful Detainer cases move along quickly after you request a trial. Per California law, the unlawful detainer hearing or trial is set within 20 days of the filing of the request. If the tenant requests a jury, he must pay $150 with the court five days before the trial or the request for a jury trial will usually be denied. Please keep in mind, that many tenants will file for a fee waiver from the court.
The Unlawful Detainer form UD-150 is the document you file to request to set a trial date. "On this form, you can tell the court the kind of trial you want, how long you think it will last, and what issues the judge will need to decide. You will also have to choose if you want to ask for a court trial or a jury trial,".  Needless to say, most landlords would like a bench trial (Judge) as it is much less expensive.
Some cities in California are rent-controlled areas, and the grounds for evicting tenants are set by the city ordinance that sets rent controls. In any case, the landlord must follow state and local law and the rules of the court that will hear the case.
About a week after you file your Request to Set Case for Trial, the clerk of the court will contact both landlord and tenant (Plaintiff & Defendant) to inform them of the date, time and place of the trial.
Note that the tenant can disagree with the information in your Request to Set Case for Trial and can file a Counter-Request with their own requests.
Due to the added costs, landlords usually do not ask for a jury trial but rather seek to have a judge try the case. This is called a bench trial or a court trial. But both landlords and tenants have a right to a jury trial, and if the tenant wants a jury to hear the case he has that right. If the tenant wants a jury, he is the they must post the jury fees or have a waiver.
The California Courts website says:
"The procedures in your local courthouse may be different when there is a jury trial, so make sure you know what the next step is. In some counties, there is a mandatory settlement meeting before a jury trial. Also, with a jury trial, you may need other forms like jury instructions and jury questions.
In order to be comfortable and confident on the day of the trial, there are some steps you should take to prepare mentally and so you are organized on a practical level. Go over the following points with your lawyer:
Review your UD Complaint and Exhibits
Review your complaint and the tenant's answer and all your exhibits. You may find that your complaint needs amending. If the tenant made some affirmative defenses to argue during the trial, you will need to make a list and bring to court your facts and exhibits to counter the tenant's affirmative arguments and defenses.
Review all of your exhibits, including the Notice to Quit that was served and the tenant or tenants and proof of service of the notice. Go over the rental agreement and rental payment history.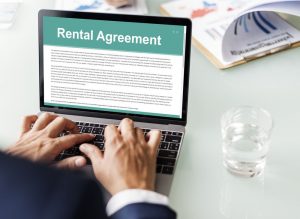 You should already have calculated how much money in rent, costs and daily damages the tenant owes you as of the day of the trial. You may need to prepare a payment ledger to make it easier for you and the judge to understand.
Make sure to bring with you to court your business license and proof of registration if you are in a rent-controlled area. The proof of registration is filed with the city or county housing department. It is possible that the tenant will argue you are not registered with the city housing department.
Another good document to have with you if your business is organized as a corporation or LLC is proof that your business is in good standing with the secretary of state of California.
You should bring these copies in the event your attorney or the court wants a copy, also, bring enough copies of these exhibits so all involved will have them, for example, a copy for you, your attorney, the defense attorney and the judge.
Make sure the witnesses are ready to testify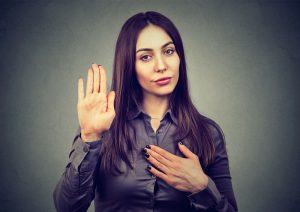 Look at your witness list and determine with your attorney whether he should serve subpoenas to third-party witnesses. If the tenant was a nuisance to neighbors, subpoena neighbors who would testify in your favor to confirm that there was a noise nuisance or other type of disturbance.
Also, sometimes a tenant will contest and say a Notice to Terminate the Tenancy was not served properly. The burden of proof of proper service is on the landlord. In this case you should have the process server or other person who served the tenant in court to testify as a witness on your behalf.
After you are sure your witnesses are lined up and ready to testify for you, check with the court to see if the tenant requested a jury trial. Most landlords opt for a bench trial, but tenants have a right to jury trial too.
If the tenant has demanded a jury trial, notify your attorney so he can prepare jury instructions and special verdict forms. If there is time, have your lawyer file a Motion for Summary Judgment to get the tenant evicted before there is even a trial. Sometimes if the evidence is overwhelming a judge will issue such a judgment.
Possession of the premises
In an unlawful detainer case, the primary issue is who possesses the property. You are trying to get possession of your rental property back when you file an unlawful detainer case. Before the date of the trial, check on whether the tenant has vacated the premises. Ask the property manager and neighbors if the tenant has vacated the property. If the tenant is gone, the issue now is collection of back rent and other charges if the property is damaged. Your lawyer can convert the unlawful detainer case to a general civil case and help you peruse collection of your money.
Choosing the trial judge
You don't really have the right to choose a specific trial judge, but if a judge pro tem or a court commissioner is assigned to hear your case, you can request a fully credentialed judge to decide the case. Some judges or commissioners are known to have a bias in favor of tenants or landlords.
Discuss with your lawyer whether you should have a commissioner, judge pro tem or a judge. Attorneys have presented cases before a judge and can tell you what happened in past trials. Also, you can look on the Internet to see whether other landlords find a judge or commissioner acceptable and fair.
Settle with the tenant and avoid trial
You should have a well-written and clear stipulation for entry of a judgment with you before the trial begins. If the tenant agrees to this stipulation, it will end the tenancy and get your property back for you without a trial. At court, sometimes when both parties are present, they may agree to a settlement. You might need to make a few concessions, such as a small concession on the rent or letting the tenant have a few days to move out.
The agreement should apply to all parties involved and it should settle any and all issues. It is in your best interest to have a stipulation for judgment and settlement that gives a deadline by which the tenant must move out. It should bind all tenants who occupy your rental unit. It should also give a date when a sheriff's lock-out unit goes into action after a certain date, if the tenant isn't gone.
Ask the judge to make sure the tenant understands all the provisions of the settlement if the tenant does not have a lawyer to advise him. Be certain that the tenant signs and dates the stipulated agreement. Also have the judge sign it, this will make the stipulation a court order.
How to dress and speak in court
It's not necessary to have a suit and tie or a woman's business suit, but you should be well-dressed. Do not come to court in a T-shirt, shorts and flip-flops or a miniskirt. Make sure your clothes are clean and pressed. If you look presentable, it may give the judge the impression you are a respectable, honest business person.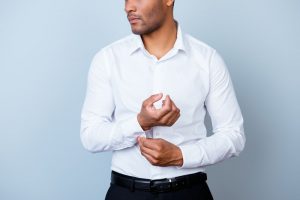 Always let the judge and tenant finish what they are saying. Never interrupt. You will know when it's your turn to speak because the judge will ask you questions. Be concise in your explanations, statements and descriptions. Be respectful and use the judge's title—sir, ma'am or your honor—when answering questions. Feel free to reference and read your documents when being questioned.
Speaking of documents, show the court any bank records that show a tenant did not pay or was late repeatedly. You might also have police reports about noise complaints, or invoices from contractors about work you had done because the tenant damaged the property. Have photos that show damage ready. Also present as evidence any correspondence or letters with the tenant or anyone else if it bears on your case.
Also, be calm in court. Sometimes there is a lot of bad emotion around eviction cases. Do not let that emotion show during the trial in front of the judge. Remain calm and collected. If the tenant starts making accusations and gets angry and upset, keep calm and wait your turn to speak. Do not interrupt.
Be aware of and control your gestures and tics. Don't tap your fingers, shift your weight from side to side, lick your lips, bite your nails or rub your face or do other like nervous gestures.
Consult with your attorney
As always, consult with your attorney on court procedures and any questions or issues you have before going to trial.
If you ask a judge or jury to decide your case, there is no certainty of victory, so make your case as airtight as you possibly can.
Following all of the several steps of the eviction process, having the right documentation and papers in court, behaving calmly and not speaking out of turn can really help your case.
You have to prove to the judge that you're right. If the basis of your unlawful detainer lawsuit is that the tenant has not paid rent for a few months, present evidence of this to the judge with bank records. Have you been getting complaints about noise from the neighbors? Ask if they neighbors have called the police with noise complaints and bring copies of the police report or noise citation to court.
For professional help, to not hesitate to contact us today.